Yellow Belt Certification Options
Yellow Belt Certification
Stand-Alone Certification Exam
$250
Yellow Belt Certification
DMC Phase Tests + Exam
$400
Yellow Belt Certification
Full Online Certification Course
$595
About the Yellow Belt Certification Exam
The Lean Six Sigma Yellow Belt certification exam is a one-hour, 50-question test covering the full Lean Six Sigma Yellow Belt Curriculum. The passing score is 80%. All students get two attempts. The exam is administered online. You will need a reliable internet connection, a personal computer, and a web browser. There will be three types of exam questions:
Single Choice (84%) - there will only be one "single" correct response
Multiple Choice (14% )- there may be more than one correct response
Matrix Sorting (2%) - required to move items into the correct locations
The exam interface will allow you to flag questions for review before submission. If you do not submit your test before your allotted time, the test will auto-submit once your testing time has expired. Completing the certification exam successfully will earn you the designation of LSSYB (Lean Six Sigma Yellow Belt). We will issue you a certification serial number in our Official Certification Directory. You will also be issued a digital certificate with our certification seal affixed.
Yellow Belt Certification Exam
Administered: Online
Questions: 50
Passing Score: 80%
Time Limit: 1 hour
Attempts: 2
Earned Designation: LSSYB (Lean Six Sigma Yellow Belt)
Downloadable Custom Digital Certificate
Official Certification Directory Listing
Yellow Belt Certification Benefits
Career Advancement

Attaining Yellow Belt Certification paves the way for career growth and expanded opportunities in various industries.

Process Improvement Fundamentals

You'll acquire a fundamental understanding of Lean and Six Sigma methodologies, equipping you to identify and enhance process efficiencies.

Team Collaboration

Yellow Belts play a crucial role in process improvement teams, collaborating effectively and supporting their colleagues.

Earning Potential

A Yellow Belt certification can lead to increased earning potential as organizations value your foundational knowledge in Lean Six Sigma.
Recognition

Gain recognition for your dedication to process improvement, boosting your career prospects both locally and internationally.

Process Enhancement

Learn to streamline processes, reduce errors, and enhance customer satisfaction, making you a valuable asset to any organization.

Project Involvement

Acquire strong project management skills that are essential for successful process improvement projects.

Personal Growth

Embrace continuous learning and skill development, fostering your personal and professional growth journey.
Real People, Real Results
Hear from People We've Helped
Discover the impact of Lean Sigma Corporation's training and certification programs directly from those who've experienced transformative growth. Our community of learners, professionals, and achievers share the same level of aspiration as you do. These testimonials reflect our commitment to empowering professionals like you to excel in their careers and drive operational excellence. Read on to see how we can make a difference in your world.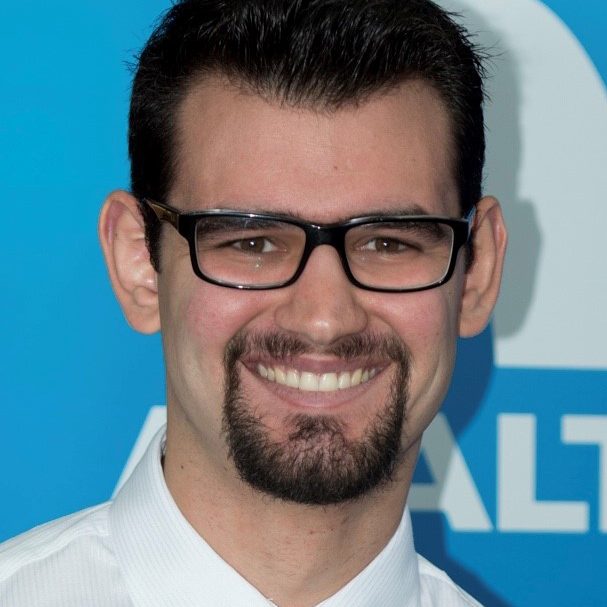 Christopher Carano
LSSGB
After taking the course, I can see how it is absolutely essential to industrial and manufacturing environments.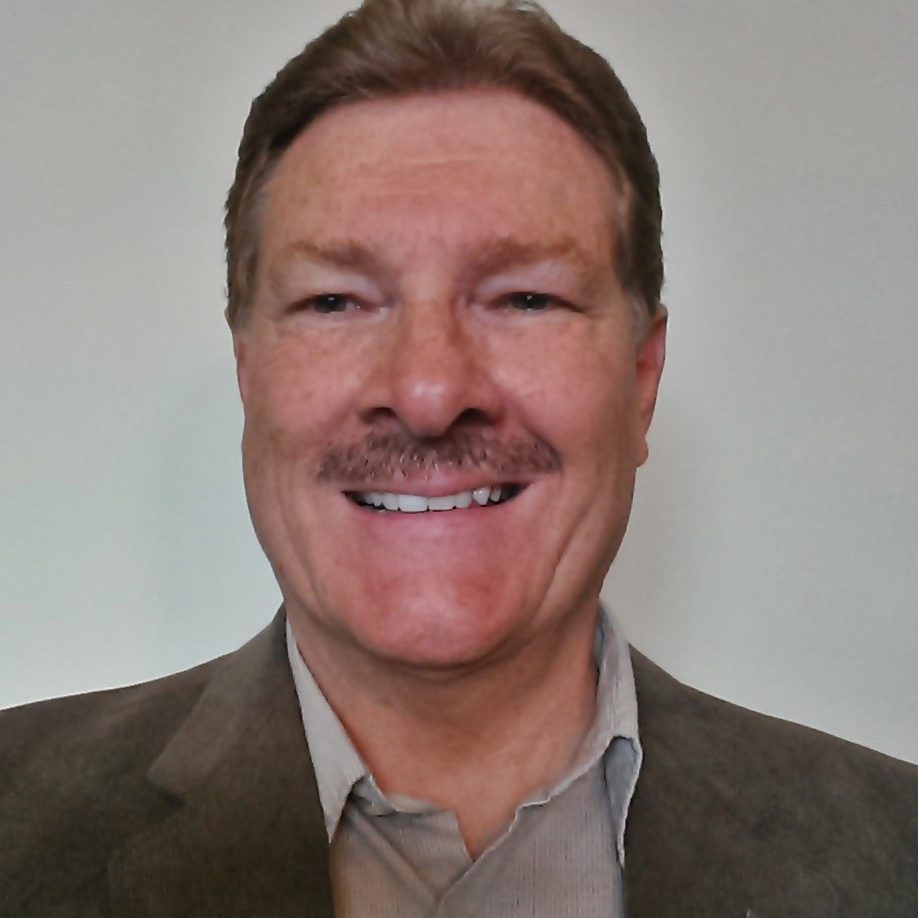 Don Goolesby
LSSBB
This online course is a convenient yet comprehensive way to achieve a Lean Sigma black belt certification from a credible agency that is a substantial portfolio item.

Alexander Nelson
LSSBB
I can't imagine that there is a better Lean Six Sigma Black Belt training on the market. The course material, the website, and the course layout are all outstanding and easy to use.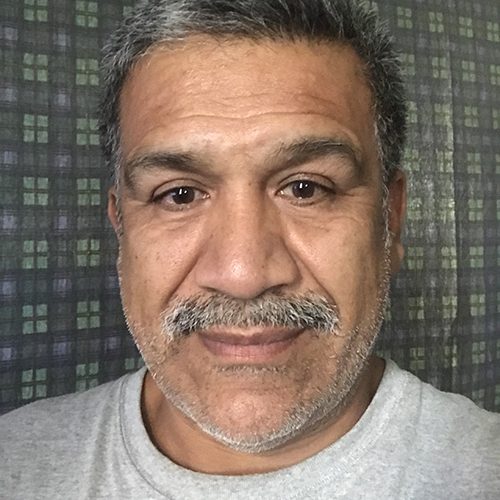 Alfred Tellez
LSSGB
I'm glad I had the chance to learn the material at my own pace. I'm looking forward to using my new knowledge to perform Lean Six Sigma at work.

Gary Rosenfeld
LSSGB
The data file exercises and case studies we the most useful for me!

Tyrone Cunningham
LSSGB
Great course, very intense, but I learned so much.

Will Waddell
LSSBB
This course is incredible. I was able to pace myself and work when I had the time. I would highly recommend it to anyone looking to attain their certification!

Brian Keith
LSSGB
This was a fantastic way to get my Green Belt, I could go at my own pace, and I have these materials for my whole life so I can return to it.

Tom Nixon
LSSBB
Lean Sigma Corporation offers a rigorous Black Belt certification program. When you combine the quality and depth of the training with the program's cost, you'll not be able to find a better value anywhere.
Since 2010
Earn Your Certification from a Trusted Provider



We have a long history of providing Lean Six Sigma certification and training in partnership with companies and universities across America. Our hosted Licensed Partner program enables universities to offer courses in full-semester format with prerequisites, classroom training content, eLearning systems, and our official certification exams. While companies license our content through our either our hosted or installed Licensed Partner program.
Why Choose Lean Sigma Corporation for Your Certification?
When you choose Lean Sigma Corporation for your certification, you're selecting a proven provider with a history of success. With over 5,200+ professionals certified through our rigorous programs, we've established ourselves as a trusted authority in the Lean Six Sigma industry. Our exclusive Official Certification Directory showcases these achievements for the world to see. Plus, you'll receive a custom digital certificate, a symbol of your professional expertise. Join our thriving community of certified professionals and unlock endless opportunities for career growth and advancement.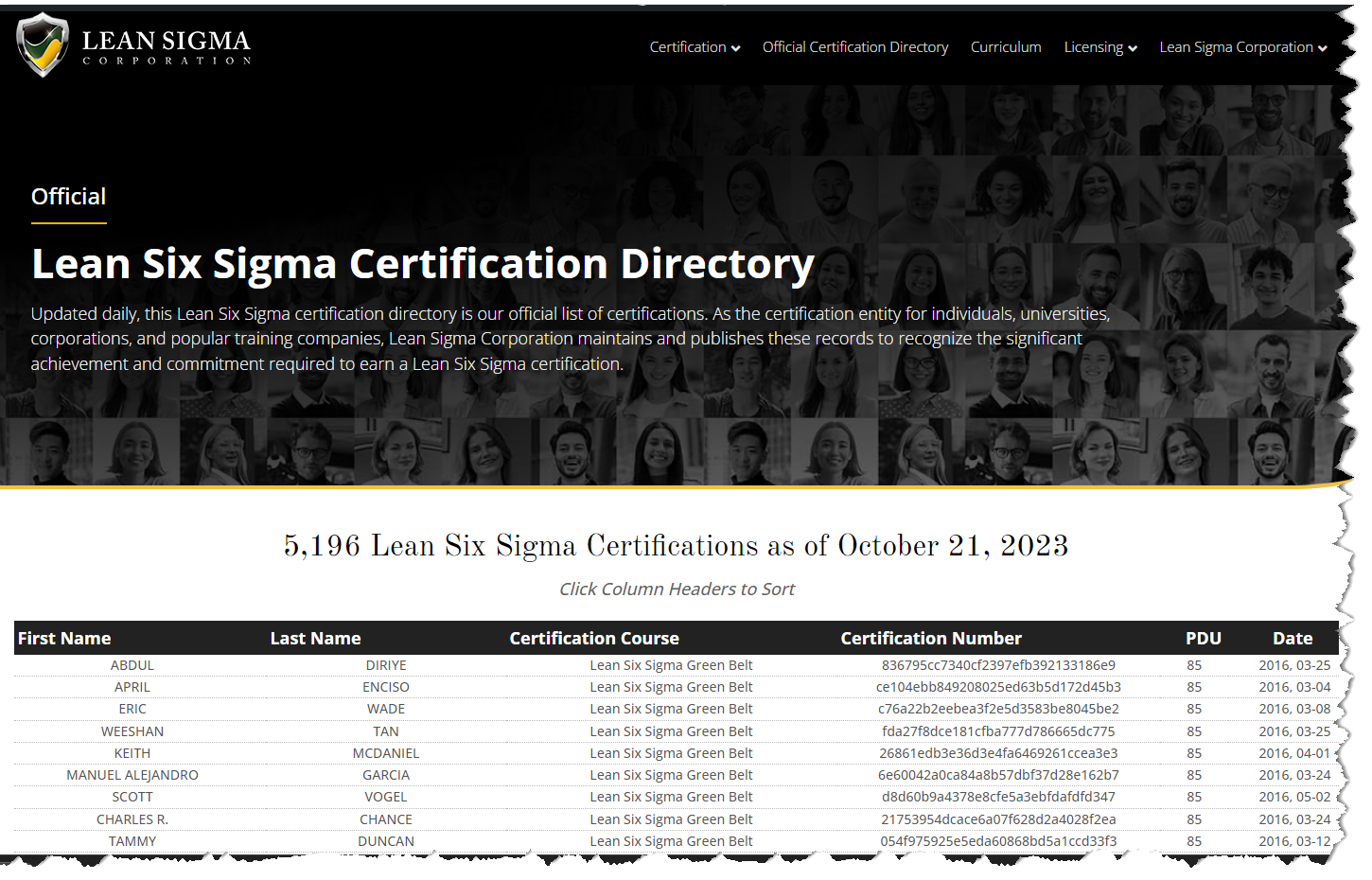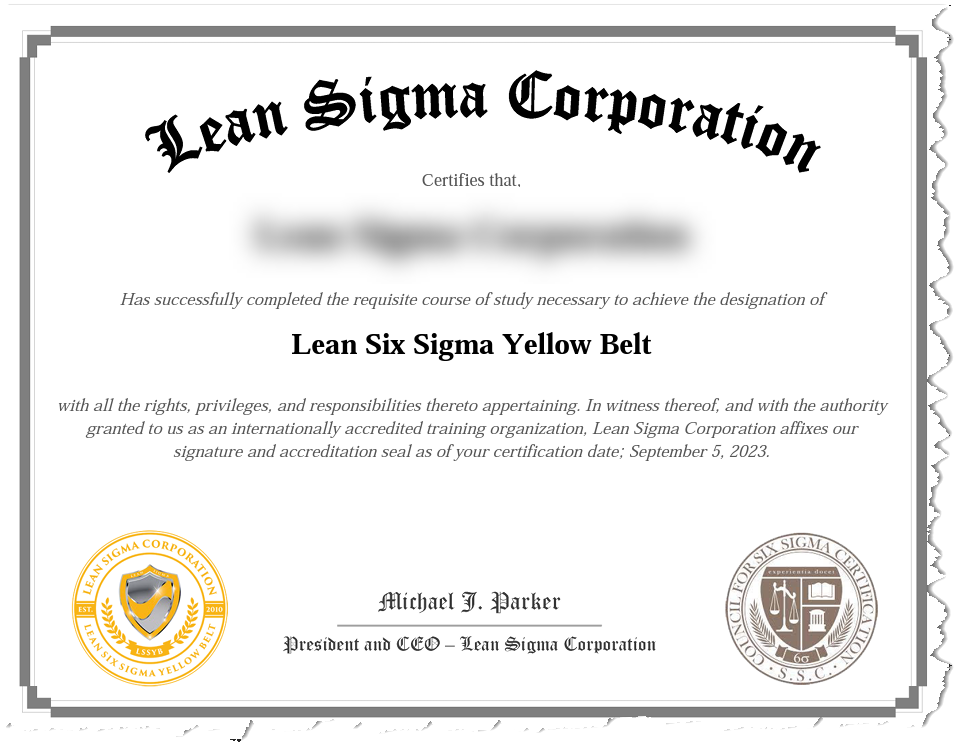 Lean Six Sigma Yellow Belt Certification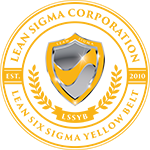 Looking to enhance your professional skills and boost your career prospects? Look no further than the Lean Six Sigma Yellow Belt Certification from Lean Sigma Corporation. As a trusted and accredited certification provider to universities and corporations worldwide, Lean Sigma Corporation offers you the opportunity to earn the esteemed designation of Lean Six Sigma Yellow Belt (LSSYB). With this certification, you'll gain recognition in our Official Certification Directory and receive a custom certificate to proudly display your achievement.
At Lean Sigma Corporation, we understand that convenience is key. That's why we offer two flexible options for achieving your certification – through our online exams or our comprehensive Training and Certification course. Whichever option you choose, you'll have two exam attempts to showcase your knowledge and demonstrate your mastery of Lean Six Sigma principles.
But it doesn't stop there. When you choose Lean Sigma Corporation, you gain access to our collection of valuable resources that will support your learning journey. With perpetual access to these resources, you can continue to deepen your understanding of Lean Six Sigma long after earning your certification.
Don't miss out on this opportunity to differentiate yourself in today's competitive job market. Invest in your professional development and join the ranks of certified Lean Six Sigma Yellow Belts. Enroll with Lean Sigma Corporation today and start paving the way for a successful career.
How to Earn Your Lean Six Sigma Yellow Belt Certification
Earning your Lean Six Sigma Yellow Belt certification is a crucial milestone on your journey to process improvement excellence. At Lean Sigma Corporation, we recognize the uniqueness of each learner, which is why we provide three distinct routes to Yellow Belt certification.
Yellow Belt Certification Exam: ($250) If you already possess a strong foundation in Lean Six Sigma concepts, this standalone certification exam is a perfect choice. Prove your proficiency and, upon success, obtain your Yellow Belt certification!
Yellow Belt Certification Exam with Test-Prep: ($400) If you prefer some extra preparation, this option includes our comprehensive D.M.A.I.C. phase tests and our eBook and Training Slides. This comprehensive package ensures you're well-prepared for success on your certification exam.
Yellow Belt Certification Training: ($595) For those new to Lean Six Sigma or seeking an in-depth learning experience, our training and certification program offers a complete online course covering all aspects of the Lean Six Sigma curriculum. This course virtually guarantees success in the certification exam.
Select the pathway that aligns with your goals and set forth on your journey toward Yellow Belt mastery with Lean Sigma Corporation.